Our Story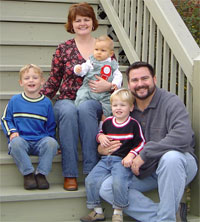 We are the Dyson family and we are from the beautiful small town of Cheraw, in the Great State of South Carolina. After being blessed with three fine sons of our own we still did not feel as though our home was complete. For some reason another biological child just didn't seem like where God was leading us and we prayed that he would guide us to where he wanted us to be. The remarkable thing about this is that Temple and Joel were both feeling the same way and praying the same prayer for at least six months prior to actually discussing adoption with each other. One day we finally broke the subject with each other and after realizing that we were both being led in the same direction we felt as though it was a no-brainer that God was calling us toward this process. Now was the time, and to get started praying and working together.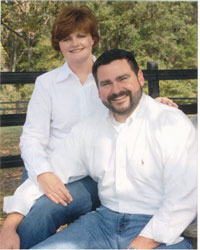 Our story is probably like many of ya'lls so we won't bore you with the details. The important thing is that we solidly believe God has led us to where we are now. He had picked out our child long before we ever new about international adoptions, and has been planning these days for us all of our lives. We are most thankful for his guidance and peace and encourage all of you reading this to trust in the Lord. He is Greater than any issue you face, and He will provide! Thanks again for your interest and may God be the peace, joy, and love of your life.
The Dysons
Read more at the Travel Log.